A dazzling, bright smile can be yours in less time than you think! Recent technological innovations bring our patients aesthetic services that are faster and more affordable than ever before.
Whitening – As we age, our teeth start to lose their lustre as stains from food, coffee and wine take their toll. At Your Neighbourhood Dentist we offer both in-home treatments and in-office whitening to help brighten your smile.
Porcelain Veneers – Porcelain veneers are custom-fitted and matched to the shade of your teeth. Not only can they repair chips and cracks, they can also cover badly stained teeth and help correct misaligned teeth.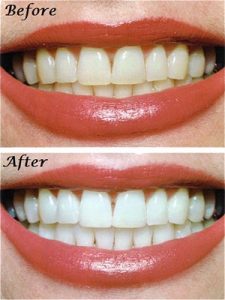 Dental Crowns – Porcelain crowns are a natural-looking cover that is placed over the tooth, to cover and restore its shape and size, strength and improve appearance.
You deserve a winning smile. Contact us today to learn more about aesthetic dental services in Toronto.