CLICK TO CALL

MAP IT
Haiti Mission 2017… another year in the planning!
Haiti is in more need than ever before after Hurricane Matthew left it's remote southwestern peninsula ravaged and caused a spike in it's lingering cholera epidemic.  Nevertheless, our medical and dental team will be enduring yet, ANOTHER, dental mission to Haiti January 20th -29th 2017.

Dr. Carrie Hui, Dr. Michelle Lee and Janet Coloma will be working with New Beginning Baptist Church in Mississauga and an established medical mission group in Haiti called "Oeuvre Evangelique Baptist Bethesda" to bring dental care to the local communities.  Our mission work will include working with orphanages, medical clinics, schools and churches in Port-Au-Prince, the capital of Haiti, and Jacmel in southern Haiti, in the villages of Marbial, Macarie and Montagne Lavoute.  Medical support will also be provided by the medical team accompanying us.
For our missions to continue to be as successful as it was this year, on behalf of New Beginning Baptist Church and "Oeuvre Evangelique Baptist Bethesda," we are seeking any clothing donations for babies and children.  Any monetary contributions to this cause are also welcomed.  We are looking to bring oral hygiene care packages including toothbrushes and toothpaste, medications, in addition to other supplies that will aid in administering dental care to these patients.
We need your support to make a difference in this outreach and would be pleased to have you a part of this effort.  By lending your support to this global outreach initiative, you will be making a significant contribution to improving the quality of life for those in need.  
Please call the office @ (416) 598 – 8816 to drop off any clothing donations.  Any monetary donations can be made via cash or cheque, payable to: NEW BEGINNING BAPTIST CHURCH (Ref. Haiti Medical Trip). You will receive an annual tax receipt for all donations over $20.00.

Please help join us in supporting Haiti.  
Haiti Mission 2016… Also a success!
Koman ou ye? 'How are you?' in Creole was asked hundreds of times as Your Neighbourhood Dental team returned to Haiti for a third time in January! This year, the response was of a happier and more positive tone compared to their previous trips. Dr. Carrie Hui, Dr. Michelle Lee and Dr. Frances Hadipranoto, together with Shivvon Hayles, a Registered Dental Hygienist, and a very dedicated group of volunteers are happy to report that their dental mission trip to Haiti was a success. Port-au-Prince appears to be recovering from the earthquake in 2010 that killed hundreds of thousands of people, injuring many and displacing families from their homes. Buildings are being rebuilt, roads repaved and life is starting to return to the busy bustling city. » READ MORE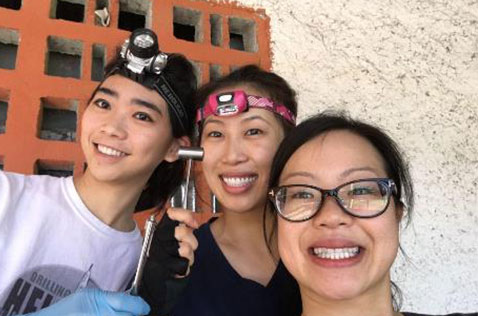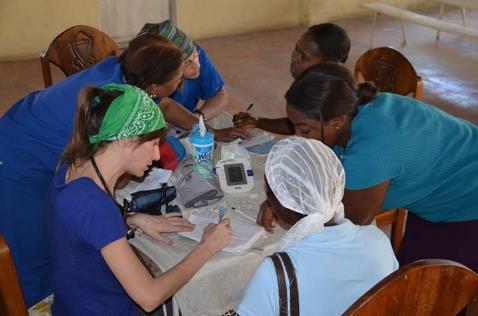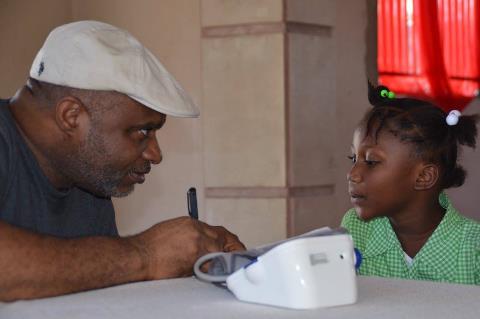 Haiti Mission 2015 Was a Success!
From January 20th to January 28th, your neighbourhood dental team joined a team of doctors, pharmacists, physician and dental assistants, nurses and volunteers to Port-au-Prince, Haiti for a two week medical dental mission trip with New Beginning Baptist Fellowship Church.
The main objective for the team was to run free dental and medical clinics through an established mission in Haiti called "Oeuvre Evangelique Baptist Bethesda" started by Reverend Martinez Jovin and his wife Emma for the surrounding villages of Port-au-Prince and Jacmel. Our dental team included two dentists – Dr. Carrie Hui and Dr. Michelle Lee, a hygienist – Benson Darsono, a dental assistant – Janet Coloma and support volunteers – Kenneth Hoang, Suzanna Morris, Jean Marie Alien and Edwin Hilverda. » READ MORE
PLEASE DONATE